Presentation of ELNAKO service – operational leasing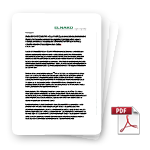 Amigo Mobility International Inc, founded by Allan R. Thieme in 1968, is now represented in EUROPE by ELNAKO EU a.s.
inventing the first power operated vehicle/scooter (POV).
Located in Bridgeport, Michigan,
products for healthcare, commercial, transportation services and active lifestyle/travel applications worldwide.
Amigo introduced the first electric shopping cart made for retail environments in 1970. Since then, electric shopping carts have become a staple in many grocery store chains, government commissaries and big box retailers. Amigo POV/scooters are also available in other public settings. Ex: libraries, airports, hospitals, senior houses, etc.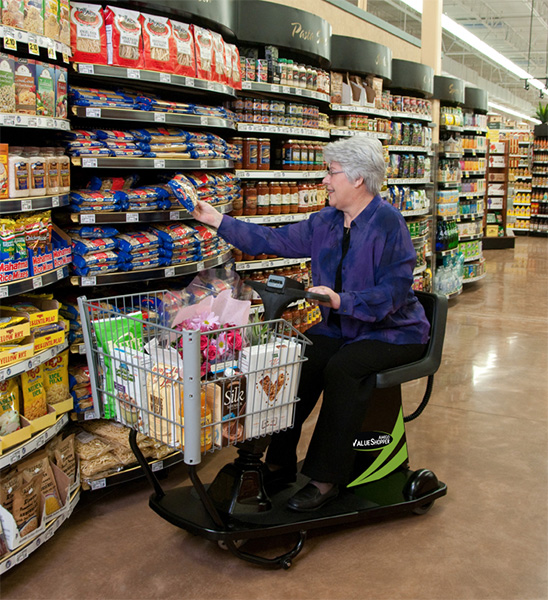 ensure comfort buying for people with reduced mobily
respect for elders and disabled people
The real joy of shopping
Benefits of ELNAKO
large shopping basket
easy handling
Simple operation
Reliability and quality
comfort, safety
full service cart
long life
in case of failure exchange for a new one in 24-48 hours
fast charging
Benefits for the company
due to convenience customers can spend more time in the shop, longer time purchasing, higher sales
placing advertising on carts
the possibility of selling advertising space on Cart
fixed price for the service
Maintenance and insurance included
replacement cart or service in 24-48 hours
low operating costs
social recognition
Market research
Elnako EU has before starting this project (electric shopping basket) made independent market research.
It took place in the second half of the year 2012 at various locations in the Czech Republic and especially in the sorrundings of large shopping centers. There was addressed approximately three thousand respondents of all target groups. (Physically indisposed, seniors, disabled, pregnant women, other)
Our product/service was introduced to all of them
[wp_charts title="mypie" type="pie" align="alignleft" margin="20px 50px" data="66,19,2″ labels="66% Definitely yes,19% Do not know,2% clearly NO" colors="016633,#797979,#F38630″ width="300px"]
66% Definitely yes
19% Do not know
2% clearly NO